GE54: Designated Survivor Totoro
Download
(311)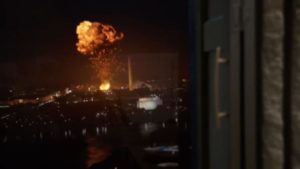 Designated Survivor is an interesting new TV show that posits "What happens if the US government is obliterated?"  Based on an actual procedure of keeping one cabinet member away to act as the designated survivor.  The show dives into this premise with action and a bit of political drama.  Think of it as 24: Designated Survivor.
Jonathan also discusses Adam Savage, of Mythbusters fame, and his penchant for cosplay.  This time around Adam dressed as Totoro from the acclaimed film My Neighbor Totoro.
Hope that you enjoy this episode of Geeks Explicitly.  It is great to be back!